Pyrolox Iron Filter
Iron in water is easy to control with our Pyrolox iron filter. And iron, sulfur and manganese are HISTORY. And no harsh chemicals, salt or maintenance. Just "set it and forget it". Compare to other filters costing three times as much! This Iron, Sulfur, Manganese Conditioner is our most popular whole house Iron Removal Water Filter! It has a much better filtration capability than Birm Filters or Air Injection and Pump methods when you have iron in your well water.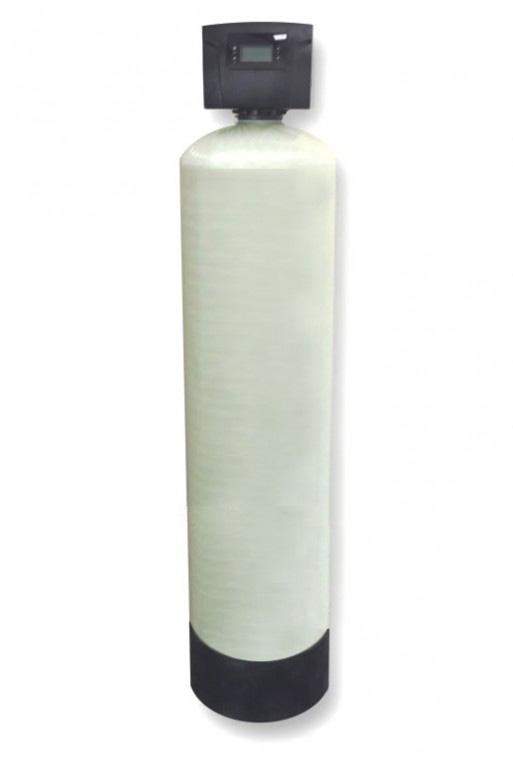 * FREE SHIPPING to the continental United States (all others call for a quote)
Additional Iron Removal Filters
MANGANESE GREENSAND FILTER ONLY $629: (Ideal for lower flow rates). Iron removal (removes Sulfur and Manganese as well) using potassium permanganate regeneration. Beautiful filter unit. Large 10"x54" mineral tank for even the toughest jobs. 4 oz pot perm feeder. 1.5 cubic feet of media. Polyethylene lined fiberglass wound mineral tank (other sizes available upon request). Latest high tech digital performance valve. Compare to other filters costing up to $3000! ONLY $629. Buy Now Add a bypass valve for only $39.87 Buy Now
FOR BACTERIAL IRON FILTER GO HERE:
ChemicalFeeder Systems (Chlorine Injection) Complete systems priced from $299.87.
Cartridge Filters from $49.87. These in line filter cartridges for iron removal in small amounts. They remove red water iron, not clear water iron. So if your iron in the water is rusty water you can see, then these may offer some relief. Rusty water is usually red or orange in color. If the water is brown with no hint of red or orange to it then it is likely not rust. It is probably sediment. A simple water test for iron will let you know for sure whether you have iron. Keep in mind you can send us a sample and we will test it for free. A Pyrolox iron filter is best if there is a lot of iron in water wells.
Please Note: Remove iron from water as well as Sulfur, Manganese, Turbidity, Chlorine, Dirt and many other contaminants from the entire home or house. These Whole House Iron Filtration Systems are of the highest quality and designed to last many years. When removing iron from water be sure to ask for advice from our technicians. Iron and water don't mix. Not iron in drinking water or well water of any kind as far as we are concerned. Let us take your iron away! Consider a Pyrolox iron filter to remove iron.
Questions? Call 800-684-0979 for assistance.
E-mail: info@waterfiltersofamerica.com
Also note: Some assembly is required on most Iron Filters. You should contact our tech support staff before beginning installation of your new filter for instruction. Thank you.