WATER FILTER LAYAWAY
Water filter layaway program. And we have a water softener layaway program too. No hassles. And no credit check either.
How it works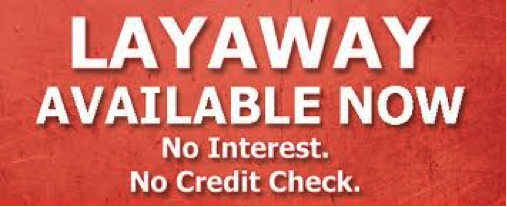 We will analyze your water. And we will design a system to fix your water. Once we know what is needed, we will create an order in our system for your equipment. Then we can easily set up your water filter layaway. This is a no pressure place to shop for whatever you need. And our layaway plan is easy and simple to start.
Only $50 to Start!
After your first payment of $50 or more, make a payment anytime until your water filter layaway order is paid off. You can pay weekly, monthly or whenever you and your family can afford to. It doesn't matter how long the account is open or how often you pay. We accept layaway payments by check, money order, credit card, debit card, and paypal.
Note:
Most equipment is paid with income tax return money. Just give us a quick call. So that we can help you determine exactly what you need. And exactly what it will cost. Once we know what all of that is. Then we will put your order in our database and that's it. Your water filter layaway, or your water softener layaway plan is in effect. Just remember that if you go for longer that a year with no payment at all, the account may be suspended. There is no minimum of how much you need to pay during the year.
Questions?

Call 800-684-0979 for assistance.
E-mail: support@waterfiltersofamerica.com
Shipping Your Order
Once your order is paid in full we will ship your equipment directly to your door, usually within 1-2 business days.
Once we open an account, there will be no refunds on layaway payments or equipment.
Here is a list of all the water filter layaway and water softener layaway products that you can purchase for the future:
ALL LAYAWAY PRODUCTS