Arsenic Filter Complete
ONLY $89 FREE SHIPPING Buy Now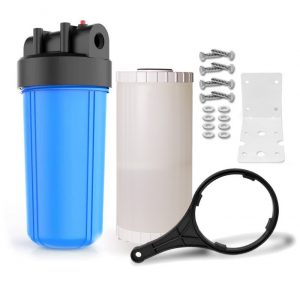 This inexpensive arsenic filter cartridge can be used by itself to remove arsenic from drinking water. And it is the industry standard size of 10" x 2.75". We also have most other standard sizes. So just call and speak with a friendly water tech for assistance with the many choices. We can make you anything you want. We have larger canisters for whole house arsenic removal. And we have large tanks that backwash for whole house arsenic systems as well.
Sizes available in shopping cart. Click the BUY NOW button above and select the size you need.
Questions? 800-684-0979 for assistance.