WELL WATER TREATMENT EQUIPMENT
Well Water Treatment Equipment and Accessories including: Well Water Pumps, Well Water Parts, Tank Fittings, Pressure Tanks, Resins and Media.
Whether you need a complete well water setup. Or if you just need to replace a part in your existing well water system. We have what you need. And we have well water pumps in 1/2, 3/4, and 1 horsepower, pressure tanks from 14 gallon to 19 gallon. Also we can custom fit a package to your specific application. Just give us a call and one of our technicians will be glad to assist you.
Premium High Performance Jet Pumps
Premium high quality jet pumps for deep and shallow wells. A Jet pump is a pump that is outside the well. Not down inside the well. These Jet pumps can be wired with either 110v or 220v power supply.

Pressure Tank Fitting Packages
These packages include brass cross, pressure gauge, pressure switch, boiler drain, stop. And also include waste valve and brass nipples.
Please specify 110 or 220 volt when ordering.

| FITTINGS | ITEM | PRICE | BUY NOW |
| --- | --- | --- | --- |
| Plus (relief valve) | TP-2 | $93 | Buy Now |
| Basic | TP-1 | $83 | Buy Now |
Premium Pressure Tanks
Budget priced Premium Fiberglass well water pressure tanks. The best in well water treatment equipment. American Made. And high quality fiberglass construction will not rust or dent. Many people replace leaking tanks with this one using their existing fittings and gauges.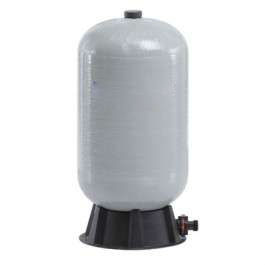 Other sizes available upon request. Add a pump mount to the top of the tank for $55.Buy Now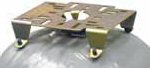 Deluxe Pressure Tanks
Floor stand models designed for residential use. And these units require minimal floor space.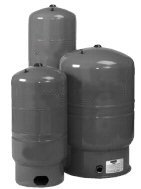 Larger Deluxe Pressure Tanks
These models are designed for larger homes and institutions such as country clubs, farms, etc. And they are able to handle the demands of larger systems while requiring a minimal amount of space. Also please remembere carry only the very best quality well water treatment equipment.
Well Pump Complete Packages Include

Deluxe Tank, 1/2, 3/4 or 1HP Pump, Fittings and Gauges. For people starting from scratch that need everything. Such as new homes, new builds, etc. Remember that submersible pumps will either be wired as 110v or 220v. So you must specify which one you want.
Well Pump Complete Packages
Well Pump Complete Packages

Well Pump Complete Packages

Reverse Osmosis Tanks (RO)
Reverse Osmosis Storage (Bladder) Tanks
QUESTIONS?
CALL TOLL FREE: 800-684-0979
E-mail: support@waterfiltersofamerica.com
Well Water Treatment RESINS and Minerals
We have all types of products. And if you need other resin and medias/minerals not listed here, please call 800-684-0979 for assistance.




Well Water Treatment Equipment Flow Controls
You can use a Flow Control Device to reduce the water flow from 5 to 20 GPM. And these stainless steel components provide accurate and reliable flow control.
Read on to learn about common sales tactics and things to watch out for on our Compare Methods page.
We have a wide variety of quality pumps, submersible or jet pumps for shallow and deep wells, virtually any size pressure tank that you may need, pressure relief valves, pressure gauges, and many other well water setup parts and accessories. Don't see what you need? Call, email or visit our live chat to get great advice from one of our industry leading technicians. They are always friendly and helpful and will never pressure you in any way.
Other Well Water Treatment Equipment Products
Water Softener-Used in well water treatment to remove calcium and magnesium from the water to create soft water and prevent calcium or scale build up and to make soaps more efficient.
Chemical Feed System-Used in well water treatment to treat iron bacteria, organics, e-coli, coliform and to neutralize acidic water or raise pH.
Acid Neutralizer-Used in water treatment to neutralize acidic water and to raise the pH level.
Reverse Osmosis-Used in well water treatment to reduce the total dissolved solids (TDS) from the water creating pure, clean, great tasting drinking water. Commonly used to greatly reduce the sodium content after a water softener.
Iron Filters-Used in water treatment to remove heavy metals, odors and colors. A good iron filter will remove iron, sulfur, manganese, taste and odor from the water.
Dirt/Turbidity Filter-Used in water treatment to remove dirt, turbidity, sand and sediment from the water.
Well Water Systems-Complete packages for well water treatment. Including iron filters, chlorine injection systems, retention tanks, water softeners, reverse osmosis drinking water systems and ultra violet sterilizers.
Additional Products and Pages on this site::