Drinking Water Filters for Your Home
Drinking water filters of all types. Whether you just want to improve the taste of your water. Or if you want to remove certain impurities. Such as sodium, chlorine, lead, arsenic or any other specific contaminant. We have the  water filter to fit your needs. This includes faucet mount filters, carbon filters, sediment filters, counter top filters and under counter filters. And many types of reverse osmosis drinking water systems. And even a portable water filter. Whatever your water issues are. We can help give you clean, pure great tasting water right at your fingertips.
Questions? Call 800-684-0979 for assistance.
E-mail: support@waterfiltersofamerica.com
Faucet Mount Drinking Water Filters
The faucet mount drinking water filter removes taste, odor, smells, chlorine, chemicals and many other impurities to give you great tasting water right from your tap. And, it is portable too! For more information, read our Faucet Mount Drinking Water Filter page.

Under the Counter Drinking Water Filters
The two stage under sink drinking water system can be made to fit your needs. The standard unit comes with a five micron sediment filter and a carbon filter, but can be custom made for your needs. For heavy sediment, we can put in a five micron and a one micron filter. For heavy sediment or chemicals, we can make it with two carbon filters. We also have lead, organics, nitrate and bacteria reducing filters. Just tell us what you need, and we will customize it to fit your needs. For more information, read our page. Under Sink Filter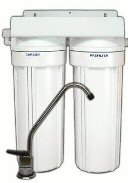 Water filters come complete with mounting bracket, separate faucet, housing and filters.
---
Counter Top Drinking Water Filters
Counter top drinking water filters come in single, double and triple stage and can be used to remove contaminants such as sediment, chlorine, chemicals, lead, turbidity, bad taste, odors and many other impurities. They come complete with faucet, diverter valve and filters. For more information, read our Counter Top Filter page.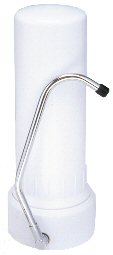 ---
Reverse Osmosis Drinking Water Systems
Remove sodium, potassium and salt from water softeners and other unwanted contaminants with our state of the art Reverse Osmosis System. Pure drinking water at the touch of a button. Our RO systems feature state of the art technology at a budget price. You should NEVER drink the water from a water softener, and drinking bottled water is too expensive and you never know what quality the bottled water is.
Our RO units remove the unhealthy sodium and salt softeners leave behind as well as other dissolved solids, nitrates and heavy metals. With our state of the art home reverse osmosis drinking water systems you never have to worry about how well your water is filtered.
It will even remove chemicals, carcinogens and human waste from the sewage treatment plant process or septic systems. Featuring easy to replace filters. And the complete RO unit is easy to install. Ours are the best RO Systems available on the market today! So compare to other units those in-home commissioned sales people are selling for $600 to $1500. Ours are just as good and in most cases far superior. Premium Equipment-Budget Prices. For more information, read our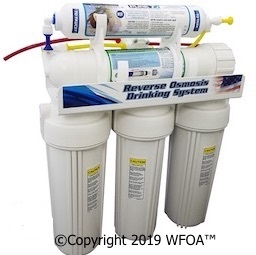 ---
We have virtually any type of water filter to fit your needs. Whether you want our simple to use faucet filter. And counter top drinking water filters. Or our under the counter drinking water filter. It's for great taste. And removing odor. Or our reverse osmosis drinking water system that provides pure, great tasting water without any smells or odors.
If you just want a portable water bottle for clean water where ever you go. Please don't hesitate to contact us by phone, email or on the "live chat". And speak with one of our industry leading expert technicians about any of your water filtration needs. They are friendly and helpful. And will never ask you to buy anything. Or pressure you in any way.
Please note: Some assembly is required on most purchases.
The best in clean water technology!
The Importance of Clean Water for Children
A child's body is less able to deal with impurities in water. Chlorine, lead, parasites, and other common tap water components may have tragic long-term effects on small children. It is important to us that you provide your kids with the purest water possible. Our drinking water filters provide the safe and healthy water that your child deserves.