RV FILTERS and SOFTENERS
RV Filters and Softeners are featured on this page. If you have any questions at all. Please just give us a quick call and a friendly water tech will help you.
Mini-Twin Water Softener w/ Electric Timer Valve: $569.00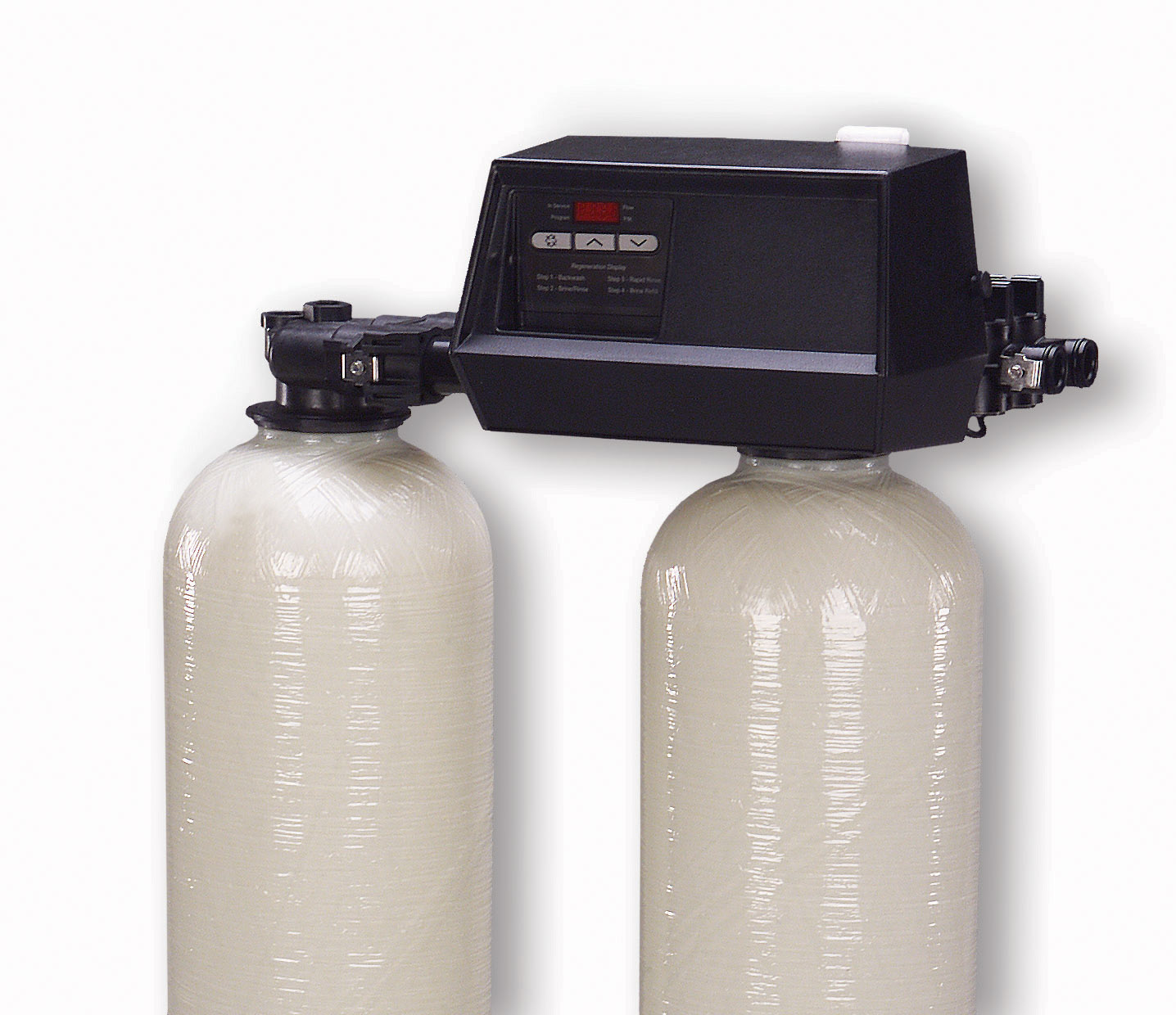 When you are tight for space, this mini water softener is the way to go. Twin tanks 6"x18". A great water softener for mobile homes, motor homes or small homes with limited installation area. Fits in the smallest of closets or cupboards.
Provides soft, luxurious water of the same or better quality of units costing up to 10 times as much! Of course we have NO salespeople, telemarketers, or dealers to pay. We have cut out the middlemen. Save hundreds of dollars! Water treatment systems, conditioners and filters at BARGAIN prices. Buy online NATIONWIDE! Delivered to your door. Buy Now
Standard features: Autotrol set it and forget it 12v wall mount for easy set-up. High capacity resin. Service manual. 4,000 grain capacity. Portable.
---
Non-Electric Systems

These Multi-Valve systems are manually operated and require no electricity.
Multi-Valve Features
Shut-Off - Allows for the shut-off of the water supply to the point of use easily with the turn of the lever. No additional plumbing parts are required.
Bypass - Allows for bypassing the filter when non-filtered water is needed.
In Service - Allows filtered water to flow to the point of use with the turn of the lever.
Backwash - Allows manual backwashing of the system to clean the media, reducing back pressure and channeling. All units include backwash flow controls.
Optionally - These units can be supplied catalytic carbon for the removal of chloramines or Hydrogen sulfide.
Non Electric Softener $360.00 (Model # NESRV)
The 15K Water Softener has a 7"x44" Media Tank and a 19 Gallon 11"x11"x38" Brine Tank. Buy Now
Non Electric Conditioner $279.00 (Model # NECRV)
The Water Conditioner has a 7"x44" tank that holds 0.5 cu. ft. of Granulated Activated Carbon. Buy Now
MORE RV WATER FILTERS
This unique and versatile RV FILTER is great for the RV, camper, or anywhere youneed drinking water. Totally portable. Simply hook it up to the RV or camperhose. Even hooks up to an ordinary garden hose, for chlorine free water forthose outdoor plants. Complete with male/female hose connectors. Removes bad tastes, odors, chlorine, sediment, chemicals etc. Filters are a snap to replace! Mounting bracket for those who want permanent installation. A must for the smart traveler.
---
Under Sink Filter
The under sink filter unit comes with its own faucet, one carbon filter and one sediment filter.

| DESCRIPTION | ITEM | PRICE | BUY NOW |
| --- | --- | --- | --- |
| Under Sink | 5136US | $99 | Buy Now |
---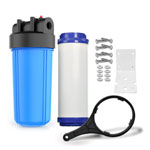 Water filtration for the removal of sediment, dirt and sand. The package comes complete with heavy duty cartridge housing that will last for years, a filter wrench to make filter changes a snap and a 10" x 2.75" five micron filter to give you clean trouble free water. For higher flow rates take a look at our Hi-flow packages.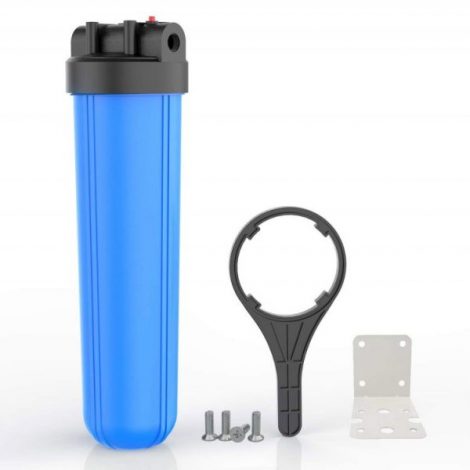 For serious sediment removal: A large 20" x 2.75" filter. Why use so many of those small 10" filters when this one lasts so long? And replacement filters are inexpensive. And they last a long time. Easy to install. And these heavy duty cartridge housing will last for years and years. And the sediment filter (5 micron) is included. For larger sediment, use a Light or Heavy Turbidity backwashing dirt and sediment filter. Backwashing Sediment Filters Tanks
Key Benefits
Connects to garden hose.
Inlet outlet 3/4" connections. Mounting bracket included.
Removes Dirt, Sand, Sediment Etc.
Many filter options for custom orders. Tell us what you want.
Prices and shipping subject to change. Water Filters of America™ not responsible for source water changes or misapplications.