Water Filtration Systems
Water filtration systems for well water or city water of every type. And virtually every type of water filtration system imaginable for the Home or Business. So whether you have a water supply that is a private well water system or a municipal water supply. Such as you would find in most cities and towns. And whether you need a small sink filter. Or a complete water treatment system for your whole house, office or even commercial sprinklers. Also we have all irrigation or industrial applications. Because we do it all.
Home-Office-Commercial-Industrial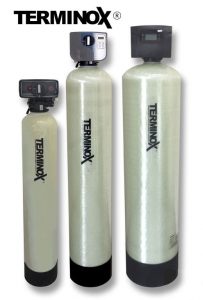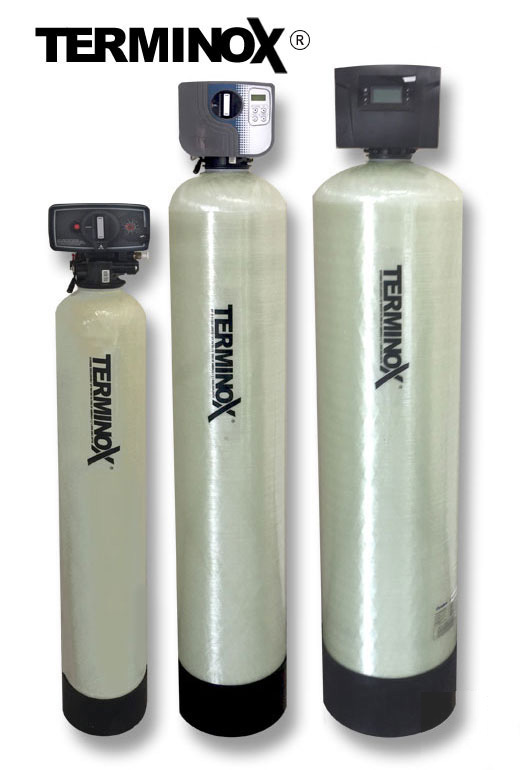 HOW TO GET STARTED
For all water filtration system questions, you can simply pick up the phone and speak with one of our expert techs. And the call is free for all the US and Canada.
Questions? Call 800-684-0979 for assistance.
E-mail: info@waterfiltersofamerica.com
That is a great option if you are new to water filtration systems and their requirements. And our friendly water techs can help with free testing and figuring out what you need. Our advice is free. Even if you never buy a thing. Also, our techs are never allowed to ask you to buy anything. So if you are not sure what to do at any point. Just pick up the phone. These techs are the best in the world... And they are really nice!
Or,
There is a mountain of information on our website. A good starting point is on our home page, or our Articles and FAQ page. If you need a free water test before you determine what water filtering system is right for you, any technician at the main phone number can help you. That number is 1-800-684-0979. There is no charge for the call or the water test under normal conditions. Remember you can always ask us about water filter systems and water filtration systems you may have by email at: info@waterfiltersofamerica.com.
EXPERT WATER TREATMENT SYSTEM and WATER FILTRATION ADVICE
When you contact us, a friendly and very patient water quality person will ask you a few questions about your situation. He will try to find out if you are using a private system to get your water such as:
WELL WATER FILTRATION SYSTEMS: A private well which can be a bore hole in the ground that brings out the water, or a spring water well, a cistern that collects water from a source such as rain, a sand point well or very shallow surface type well, or even a replenishing type well such as an artesian well.Learn more about well water filtration here.
CITY WATER FILTRATION SYSTEMS: A municipal city or town water supply. So this can be a private home, apartment, town-home, RV Park, business or public facility etc. And most of these people pay a water bill. Also, most of these systems have water that is chlorinated for disinfection purposes. And what water filters that are needed and the water filtration system you choose will vary a great deal from the private well type systems listed above. And while the most common issues are hardness and chemicals such as chlorine and chlorimines, some people are often concerned about other issues on their public water supply such as lead, nitrates, pesticides and fertilizers for example. So you can learn more about city or municipal water filtration here.
Additional Water Filtration Info
Furthermore, if you would like to look through the site for additional information before you contact us, the following is a list of good places to go for information.
So if you think your water is hard, and that you may need a water softener. You can start here.
Also if you have an iron problem with your water, and feel that you may need an iron water filter, you can start here.
And if you have a a strange smell coming from your water it may be sulfur. You can learn ways to treat this problem here.
And keep in mind we provide the best information online for Water Filtration. So compare brands here to see why we're the best
Also, if you would like to look at questions others have asked us about Water Filters and water filtration systems, you can start here
Questions? Call 800-684-0979 for assistance.
CALL TOLL FREE USA and CANADA
(Answered by humans!) 24 hours per day.
E-mail: info@waterfiltersofamerica.com
Lifetime warranty for tech support privileges. So never a fee for helping you.
Every water filtration system we sell is custom built to order. And we use only the finest national name brand components available on the market today. So remember that we sell only premium brand equipment at budget prices.
Don't forget to save this page to your Favorites!
Questions, comments and feedback Here.
Click this link if you speak Spanish.
PLEASE NOTE: All units sold upon approval only. Also, prices and shipping subject to change. And some assembly is required on most purchases. And Water Filters of America™ is not responsible for source water changes or misapplications. Also note: All home water treatment systems come complete with a full five year warranty. Including high grain softeners, water conditioners, iron filters, sulfur filters, odor filters, well water treatment and filtration systems. And drinking Water Filters and reverse osmosis systems include a full 2 year warranty. Comparisons derived from customer feedback.