Reverse Osmosis Drinking Water Systems
Reverse osmosis drinking water systems feature U.S. based support. And ship from the U.S. and Canada!
Remove sodium, potassium and salt from water softeners. And also removes most other unwanted contaminants. Great for the DIY homeowner.
Pure RO (reverse osmosis) drinking water at the touch of a button. Our RO systems feature state of the art technology at a budget price. And you should NEVER drink the water from a water softener. And drinking bottled water cans too expensive. Also, you often don't know what quality the bottled water is. Our RO units remove the unhealthy sodium and salt softeners leave behind. As well as other dissolved solids, nitrates and heavy metals. And with our state of the art home reverse osmosis drinking water systems. You never have to worry about how well your water is filtered.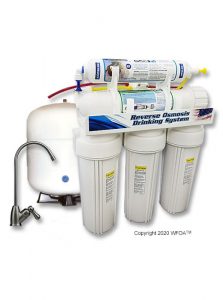 It will even remove chemicals, carcinogens and human waste from the sewage treatment plant process or septic systems. And it features easy to replace filters. And the complete RO unit is easy to install. Ours are the best RO Systems available on the market today! Compare to other units that those in-home commissioned sales people are selling for $600 to $1500. And ours are just as good as theirs. And in most cases far superior. Premium Equipment-Budget Prices. Also you can install yourself using our simple quick connect system. Or let any handy person install it for you. We have easy step by step install videos. And we have American Based phone support 7 days a week!
Reverse Osmosis

Systems
Remove these harmful contaminants:
Sodium

Salt

Nitrates

Fluoride

Lead

Heavy Metals

Cysts

Cryptosporidium

Bacteria

Tastes

Odors

THMs

Chlorine

Radium

Dissolved Solids

Pharmaceuticals

Sewage Treatment Plant Waste

And many more . . .
The BEST in purified great tasting drinking water!
Reverse Osmosis Drinking Water Systems
| SYSTEMS | ITEM | PRICE | BUY NOW |
| --- | --- | --- | --- |
| 4 STAGE Complete System | FMRO4G | $219 | Buy Now |
| 5 STAGE Complete System | FMRO5 | $239 | Buy Now |
| 5 Stage System + UV Well | 48165W | $479 | Buy Now |
| 5 STAGE System + UV City | 48165C | $479 | Buy Now |
| 4 Stage Replacement Filters | RFFMRO4 | $44 | Buy Now |
| 5 Stage Replacement Filters | RFFMRO5 | $54 | Buy Now |
| RO Membrane (all units) | MEMERO | $59 | Buy Now |
| RO Nitrate Cartridge | RO-NI | $65 | Buy Now |
| RO Arsenic Cartridge | RO-AR | $65 | Buy Now |
| 4 Stage Filters w/Membrane | ROPKG4 | $103 | Buy Now |
| 5 Stage Filters w/Membrane | ROPKG5 | $113 | Buy Now |
IMPORTANT:
Our reverse osmosis systems feature 3/8" porting. Virtually all other are 1/4". If you have an ice maker this could be a real problem as ice makers can stop producing water when using 1/4" lines to the holding tank and running to the refrigerator. Only buy PREMIUM grade reverse osmosis systems with 3/8" ported lines. Don't buy the cheap stuff that makes the seller money, and leave the buyer with marginal equipment.
If you want to know why you can not drink the water from a water softener, read this article please:
Questions? Call 800-684-0979 for assistance.
E-mail: info@waterfiltersofamerica.com
We also carry a mineral cartridge for those who want to put the minerals back that ROs take out of drinking water. And to raise the pH to a more alkaline environment. You can read about that RO add-on under the mineral cartridge section below.
A probe by the Associated Press has found drugs in drinking water, read more on the pharmaceuticals in drinking water page.
Reverse osmosis home filtering systems provide best protection for your drinking water. It is the best way to remove drug residue from your water. It is also cost effective, starting at $239.
Reverse Osmosis Systems. "National Name Brand" reverse osmosis water systems at budget prices. Each Reverse Osmosis water filter listed below comes complete with everything you need. Simply the best Reverse Osmosis Filter on the market today! Compare to and replace all brands.
Reverse Osmosis Tanks
The reverse osmosis storage tanks are made with 100% seamless construction. And that prevents leaks from wear and tear. And they feature a polypropylene shell with a polyethylene inner shell. These materials limit the growth of germs and prevent impurities in the tank. And they come in many sizes to fit your needs from 4 gallons all the way up to 80 gallons. These are bladder tanks that provide an even pressure at your drinking water faucet for an steady stream of pure great tasting drinking water. Don't see the size you need? Call and speak with one of our expert techs and they will help you determine the best solution for you.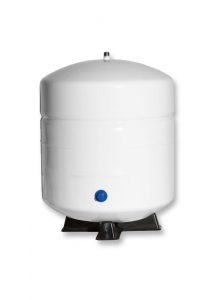 Reverse Osmosis Pumps
The R.O. Booster Pump is a low voltage pump designed to operate continuously until the product water tank is full. This pump is used to increase pressure. It is typically used with R.O. systems that have built in flow controllers. Handles up to 50 GPD membranes.
The R.O. Delivery Pump includes a built-in pressure sensing demand switch. It is typically used to transfer water from a storage tank to a remote appliance such as a refrigerator, ice maker, coffee maker, etc.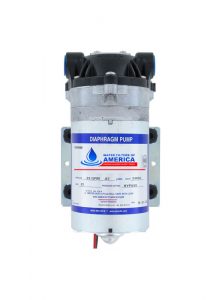 Replacement Filters For Whole House RO Systems
| RPL FILTERS | ITEM | PRICE | BUY NOW |
| --- | --- | --- | --- |
| Post/Pre Filter | PREMRO | $55 | Buy Now |
| Membrane | PREPOS | $240 | Buy Now |
| Filters/2 Membranes | ROCOMP | $299 | Buy Now |
Reverse Osmosis Refrigerator Kit
| REFRIG KIT | ITEM | PRICE | BUY NOW |
| --- | --- | --- | --- |
| w/30' tubing | RO_KIT | $30 | Buy Now |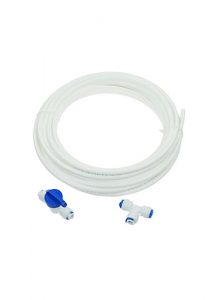 NEW!
Premium Mineral Enhancer Cartridge:
This cartridge adds necessary minerals back into the water and also adds pH.
| CARTRIDGE | ITEM | PRICE | BUY NOW |
| --- | --- | --- | --- |
| Mineral pH | MINpH | $39 | Buy Now |
| Mineral Rpl pH | pH_Rpl | $22 | Buy Now |
Replacement Membrane/Filter
| MEM/FIL | ITEM | PRICE | BUY NOW |
| --- | --- | --- | --- |
| AC 30, 50 GPD | TFM50A | $64 | Buy Now |
| 5 Micron Spun | RS23S5 | $7 | Buy Now |
Replacement Filter
*GPD = Gallons per day. Please Note: Each reverse osmosis unit comes complete with stylish "long reach" lead free faucets. NSF approved sumps and storage tanks. Passes even California's strict standards for "No Lead" systems. All reverse osmosis filters come complete with "EasyInstall Packet" and even a replacement filter cartridge tool for the easiest assembly and maintenance on the market today! An incredible RO Water System Value.
WE FEATURE: Some of the lowest prices on reverse osmosis system replacement filters, by comparison, in the USA. These high quality systems give you the same, or even better quality of water as RO units that cost up to $1200 by in home sales companies. Plus they don't waste water needlessly. When the storage tank is full the unit will shut off and stop using water until the unit is used again. It saves hundreds, even THOUSANDS of dollars over the many marginal RO systems that flood the market today.
Key Benefits
*RO water filtration saves you money on beverages.
*Reverse osmosis drinking water for better tasting beverages.
*Reverse Osmosis water purifier removes unhealthy contaminants.
Want color in your kitchen?
Add one of the colored faucets below for only $60! Just click on Buy Now now, then choose any color you want. Buy Now $60.00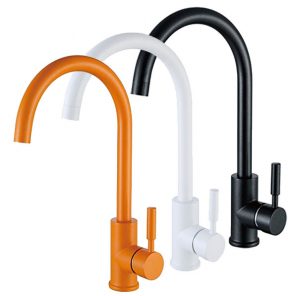 ---
Handheld TDS Tester $39.00 Buy Now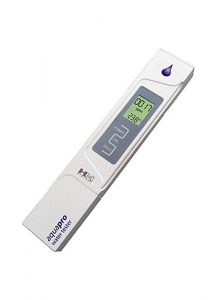 New to Water Filters of America™. This handheld TDS tester gives a reading of the total quantity of dissolved solids in a glass of water. And the measurement readings are in ppm (mg/l).
This handheld TDS tester is an ideal tool to figure out when to change your membrane in your reverse osmosis system. And these TDS testers help you determine whether your water is safe for your 
TDS Tester Features:
Self contained cell design
Automatic temperature compensation (ATC)
Splash-proof housing
Field tested durability
Factory calibrated
Impact resistant carrying case
Magnetic Backing (stick it on the fridge!)
200 hour battery life
Pocket clip
All reverse osmosis systems come with complete "EASY INSTALL PACKETS". Premium quality water treatment filtration systems at budget prices. Water Filters of America™.
Professional HARDNESS TEST KIT
 

This test measures the amount of total hardness present in the water sample using the drop count method. Great for diagnosing your water so you can determine what size water softener is perfect for you. Also diagnoses the water to see if it changed after applying your equipment.

Price: $40.00 Buy Now
Home Reverse Osmosis Water Treatment System production rate depends on pressure, temperature and T.D.S. Test conditions as follows: Inlet pressure 50 PSI, Total Dissolved Solids (T.D.S): 600 ppm NaCl, Temp: 25 degrees centigrade (77 F), pH: 6.8-7.5
Our Reverse Osmosis System is the very best filtration system on the market today. It has the capability to make up to fifty gallons of pure clean drinking water per day, a four gallon storage tank to ensure you always have plenty of great tasting drinking water. These filtration systems are great at removing the sodium left in the water after a water softener. Reverse Osmosis water treatment will give you, in most cases, higher quality water than many of the name brand bottled waters at the touch of a button. Please don't hesitate to contact one of our technicians. They are always friendly and helpful, and will never ask you to buy anything or pressure you in any way.
Other Products Include:
Is used in water treatment to remove calcium and magnesium from the water to create soft water and prevent calcium or scale build up and to make soaps more efficient.
Often used in water treatment to treat iron bacteria, organics, e-coli, coliform and to neutralize acidic water or raise pH.
Acid Neutralizer - Used in water treatment to neutralize acidic water and to raise the pH level.