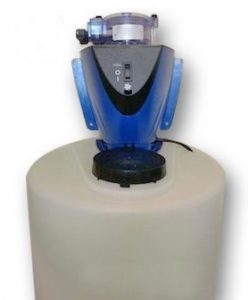 Chlorine / Aeration Open Air System
The open air system combines chlorination and aeration in the same equipment. This type of coliform and e-coli treatment also works well to eliminate or greatly reduce iron and iron bacteria. The combination of aeration and chlorination creates a powerful oxidizer and sanitizer. The open-air system will also remove: sulfur, sulfur decaying bacteria, black manganese, algae, tannins, methane and radon gas, low output well and low pH. This can be ordered with either a 100 gallon or 250 gallon tank to give enough contact time. We would recommend that you follow this application with a backwashing Terminox™ I.S.M. filter.
| OPEN AIR | ITEM | PRICE | BUY NOW |
| --- | --- | --- | --- |
| 115V/100 Gal. | OA100 | $2813 | Buy Now |
| 230V/250 Gal. | OA250 | $3267 | Buy Now |
| 5 Stg. RO Sys. | FMRO5 | $239 | Buy Now |
UV Lights Ultraviolet Disinfection
UV is an effective way to treat coliform and e-coli. Normally you may have to treat your water for other impurities such as hardness (calcium, magnesium), iron, sediment and manganese prior to UV treatment. If you have impurities other than coliform and e-coli, these impurities can cause "shielding" of the bacteria. Shielding is where the bacteria can hide behind other particles and be unaffected by the UV treatment.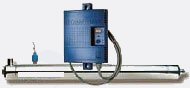 We would recommend that if you have greater than 0.2 ppm of iron or greater than 5 GPG of hardness that you treat your water before the UV lamp. You will need to determine your flow rate to determine which UV system is right for your specific application. Beware of companies who claim the UV alone can kill bacteria with no pre-treatment at all or who don't require specific testing for hardness, iron, manganese, dirt, turbidity, clay and other forms of turbidity or sediment related type contaminants.
Premium UV Units
*These models include elapsed time meters, alarm resets, lamp replacement meters and dry contacts.
Deluxe UV Units