Micro Twin Under Sink Filter
A great under sink or under counter filter. Removes tastes, smells, odors, chlorine, chemicals, contaminants, lead and organics from city drinking water in the home or office. Available NATIONWIDE, delivered right to your door. Lowest price guaranteed.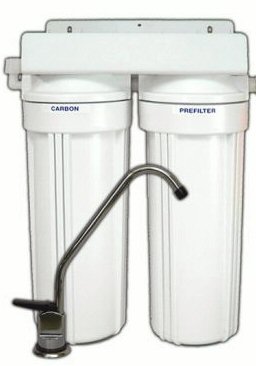 *COMPLETE LIST OF PRODUCTS AND PRICES. PURCHASE HERE.*
All units sold upon approval. Prices and shipping subject to change. WaterFiltersOfAmerica.com not responsible for source water changes or misapplications.