Fleck Water Softener Digital
Fleck water softener digital display. Beautiful unit with smart digital "set it and forget it" meter controls. And the Fleck 7000 features include a series of optional high-flow accessories. Also it has standard flow rates of 27.7 GPM with maximum backwash rate of 7.4 GPM. And with a high flow piston a flow rate of 35.8 GPM with maximum backwash rate of 15.8 GPM. And this unit offers the highest service and backwash flows available for residential and light commercial use. Compare to other over-priced units costing thousands of dollars. An amazing value! Replaces Culligan
®
, EcoWater
®
, Ionics
®
, Hague
®
, Water Resources, RainSoft
®
, Kinetico
®
, Sears
®
, General Ionics, Novatec, and many others.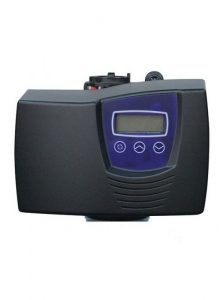 Standard Features:
Fleck water softener digital control valve. High capacity resin, salt tank and NSF Certified 1 cubic foot water softener tank (30K).   
Buy Now
Brine Tank Size 18"x33"
---
Premium "On Demand" Digital Water Softener
Two years more warranty on our most popular upgrade from the Fleck controller to our superior custom made to order water softener.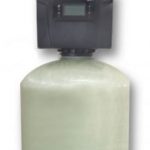 Brine Tank Size 18"x33"
Larger Units Order by Phone ONLY please.
See
what size is right
to ensure proper sizing.
Other
available Premium units including our
Premium Dual Purpose
and
Premium Twin Master.
We also offer these systems:
Complete Systems for City Water
These systems are complete packages that provide soft, conditioned, chemical free water. And pure drinking water as well.
Complete Systems for Well Water
These systems include different combinations of Water Softeners, Acid Neutralizers, Chemical Feed Pumps, Iron Filters. And Reverse Osmosis for pure clean water!
Please Note:
You should
never
drink the water from ANY water softener. And you should be very wary of anyone who says it is ok to drink the water from ANY salt using appliance.
Reverse Osmosis Systems
for purified drinking water. These can easily be installed in the kitchen to provide clean pure cooking and drinking water for your family.