Chem Feed Systems for Chlorine Injection
Chem feed systems for chlorine injection. And you can inject soda ash too. Either together or inject separately. Different methods of chemical feed systems are included on this page.
Common Well Water Chlorination System Options:
(1) Injection Chlorine injection of small amounts of chlorine directly into water line with no retention tank, and not using well for retention. Most commonly used for sulfur smell (rotten egg smell) removal. Most inexpensive method of chlorination. OR:
(2) Inside well Chlorination the well itself (using the well as a retention tank) OR:
(3) Chlorination Outside the well with an add on retention tank OR:
(4) Chlorine/Aeration Open-Air System
This page explains what the difference is, and recommends equipment (including prices) for different types of situations.
(1) Firstly Injecting Chlorine Into Water Line (no retention):
Chemical feed systems
Firstly, this seems to be a method that is growing in popularity. Chlorine is injected directly into the water line to kill sulfur smells. Much less chlorine is used than with the other two methods. You simply mix a small amount of chlorine (like ordinary household bleach) with water in a 16 gallon chlorine container. Of course less is accomplished with the water. This is NOT an effective method of treatment for iron or other applications that require retention time (where the water is in contact with the chlorine for 20-30 minutes in a holding, or retention tank). Or, using the well as a holding tank for retention time. But if all you want to accomplish is to remove the sulfur smell this is the way to go. And we find Clorox bleach to work just fine. We sell chlorine testers for only $15 Buy Now
Special Package:
Special package includes a chemical feed pump, 16 gallon mixing tank, and flow switch.
Save $15
when you combine these three units.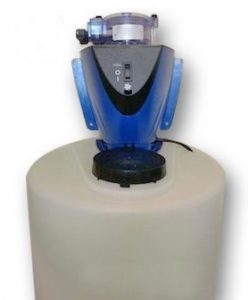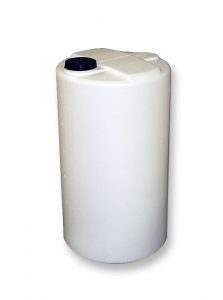 * Recommended for people without a pressure tank or people who need to install the unit after the pressure tank.
(2) Inside the Well Chemical Feeder
Secondly, If you know that you have very little iron or no iron at all, this is a popular application. If a large amount of iron is present we recommend adding a storage tank to this set up. Chlorine pellets are dropped into the well at timed intervals by the LP3000 chlorinator, an automatic chemical feed system. It is great for removing sulfur smells, bacteria, iron and many other undesirable pollutants. It is effectively what cities and municipal water suppliers are doing. However we recommend using a "backwashing" full house carbon tank to remove the chlorine afterwards. It keeps you from worrying if there is too much chlorine bleeding through to your showers and drinking water. Also, we find that in most cases undesirable well water also contains "hardness", calcium or limestone. A water softener is recommended in addition to the de-chlorination system. And a 30,000 grain water softener is usually more than sufficient for families of up to 4 people. Most water softeners use salt (sodium chloride) to regenerate or clean themselves. We recommend a water softener substitute (potassium chloride) for a more environmentally friendly approach. Potassium chloride is available at Sears, Home Depot, True Value Hardware and other national chains and local feed and grain stores. Sometimes they may need to order it for you. All of our systems will run on either one.
Note
After treating and softening or conditioning the water we recommend reverse osmosis (drinking water filter) to remove contaminates such as nitrates, sodium and total dissolved solids from the water. The system recommendations below include reverse osmosis at the kitchen sink.
We sell chlorine testers for only $15
Buy Now
System (2) Recommendation:
(3) Chemical Feed System Using 42 or 120 Gallon Storage Tank:
Thirdly, Chlorine is injected with a chemical injection pump (commonly known as a chemical injection pump, a chemical feed pump or a chemical dosing pump) into the water between the well and the bladder (or pressure) tank. It then runs through a large storage tank to allow contact time. A backwashing carbon tank removes the chlorine and other contaminates like tastes, odors, organics and chemicals. Then a water softener removes hardness and calcium (gives you great suds and softer skin). A sediment filter is recommended for wells with any sediment or dirt problems.
NOTE: All 120 gallon tanks are delivered by semi-truck only. You must have a place where the truck can get to you for delivery.
Iron bacteria and retention tanks
This system addresses iron and iron bacteria, e-coli bacteria, coliform bacteria and other contaminants that need contact time. But contact time is usually only essential for removing harmful bacteria such as e-coli and coliform. So for example iron bacteria usually does not need retention tanks when a chemical feed system and Terminox™ are on the system. Unless it is really massive iron bacterium. You can also add soda ash or other ingredients to a liquid chlorinator to raise the pH levels to above 7.2 if you have acid water. Low pH greatly reduces or hampers a water softener's ability to perform properly. Not to mention acidic water "eats away" at household pipes and fixtures. This application requires a storage tank (retention tank) large enough to give the water 20-30 minutes of contact time with iron bacteria. This is in addition to any chem feed systems you may have.
NOTE
You MUST have sample ports before and after retention tanks in order to test chlorine levels. Reverse Osmosis Drinking water system recommended same as above.
(4) Chlorine/Aeration
Finally, systems combine chlorination and aeration to provide powerful sanitation and chlorination. Click here for more information on
Chlorine Aeration.
 This is not the same as a stand alone chorine injection pump
. 
Click here for more information on our
Flow Switch.
For more information on our
Chem Feed Pump.
And for more information on our
Chem Feed Parts.
Click here for more information on our
Chemical Feeders for Sulfur, Iron and Manganese.
Comes Complete with Easy Install Kit
NOTE: When ordering Chem Feed Systems Pump, BE SURE you know if it is 110v or 220v well pump that you have. Additionally, the Chemical Feeder Pump should be the same voltage as the well pump in most cases. Finally, Chlorine production depends on chlorine and water mixture. We will be happy to advise you on the mixture for your application.
Please feel free to call us at the toll free number listed below or email us at the e-mail address below for more information.
---
Simple, Easy to use Chlorine and ph Testers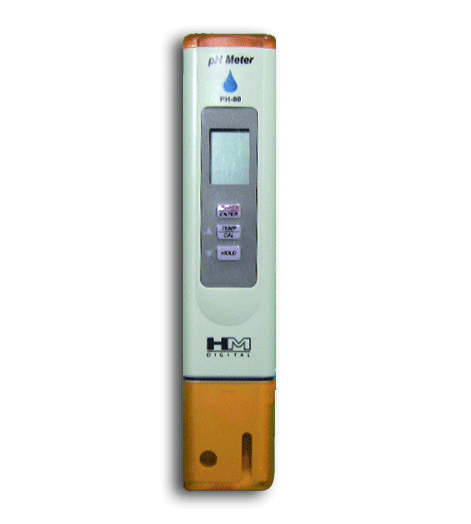 Digital pH Meter
The PH-80 is an economically priced, reliable pH meter that is ideal for testing applications such as well water, city water, pools & spas, aquariums & reef tanks, water ionizers, drinking water and more.
Features:
Measures pH and Temperature

One-touch automatic digital calibration

Water resistant

Simultaneous temperature display

Sleek, lightweight design

Large LCD display

Automatic Temperature Compensation (ATC)

Auto-off function, data-hold function and low-battery indicator

Includes storage solution in a sponge embedded in a translucent cap

Factory Calibrated

Includes a cap, batteries, storage solution and pH 7.0 buffer
These tests measure the pH level and Chlorine levels present in the water using the drop count method. Therefore, they are great for diagnosing your water so you can determine whether you need to add an acid neutralizer tank on well water or on city water if you need to reduce the amount of chlorine in the water. It is always a good idea to check the pH after the chemical feed system. 
| DESCRIPTION | ITEM | PRICE | BUY NOW |
| --- | --- | --- | --- |
| pH Test | 4739 | $10 | Buy Now |
| Chlorine Test | 4738 | $10 | Buy Now |
Water Filters of America™.  The best name in Iron and Sulfur filters too!
Other Products Include:
Water Softener
-Used in water treatment to remove calcium and magnesium from the water to create soft water and prevent calcium or scale build up and to make soaps more efficient.
Acid Neutralizer
-Used in water treatment to neutralize acidic water and to raise the pH level.
Reverse Osmosis
-For use in water treatment to reduce the total dissolved solids (TDS) from the water creating pure, clean, great tasting drinking water. Commonly used to greatly reduce the sodium content after a water softener.
Iron Filters
-Used in water treatment to remove heavy metals, odors and colors. A good iron filter will remove iron, sulfur, manganese, taste and odor from the water.
Dirt/Turbidity Filter
-For use in water treatment to remove dirt, turbidity, sand and sediment from the water.
Well Water Systems
-Complete packages for well water treatment. Including iron filters, chlorine injection systems, retention tanks, water softeners, reverse osmosis drinking water systems and ultra violet sterilizers.
Well Water Equipment
-Where you will find chlorine injection pumps, pressure tanks, pressure switches and well water accessories for getting you well up and running.