FREE Water Quality Reports
Completely FREE water quality reports. For cities and states across the United States.
If you don't see the report that you need. Just give us a call and we will look it up for you. So just click on a State on the left. And then click on the city you want the report for. We offer our high quality water treatment equipment. And at budget prices. We ship to all fifty states in the USA. And we make our products in Canada too!
And FREE Water Testing too! Just click here:
Questions? Call 800-684-0979 for assistance.
E-mail: info@waterfiltersofamerica.com
The USA's premier water treatment system equipment company. And we are the industry leader in Budget Priced, high quality water softeners. We also have every kind of water conditioners, reverse osmosis drinking water purification systems, iron filters and  sulfur filters. And we have dirt and sediment filters too.
So if you are in the market for a water softener, conditioner, reverse osmosis system, iron sulfur manganese filtration, dirt and sediment filter systems. Or any other water treatment systems. Water Filters of America™ is the place for you. For a complete list of all of our products please click here:
Water Filters of America™ Products and Prices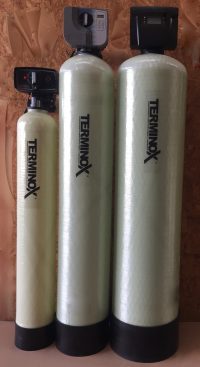 We have water quality reports and free water testing. It is really free. And if you have a private well. We can test it for you. Or we can test your city or town water supply as well. We can also test for the really bad stuff. But that is paid testing. Also, have every kind of water softener and water filter that you might need. And all at budget prices. Just click here: