Contact Water Filters of America
CONTACT US at Water Filters of America by phone or e-mail for anything you might need. Please be sure to look below to see what the best way to contact us might be.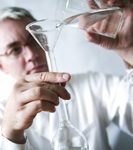 MAIN TOLL FREE NUMBER
(Answered 24 Hours a day by HUMANS)
Please use this phone number if you are NOT an existing customer. Have all of your questions answered by professional technicians. This phone number is answered 24/7. If you are an existing customer of any kind, even if you need to buy something. Please call the tech support hotline below.
CUSTOMER ONLY Tech Support Hotline Number:
Tech Support Hotline: 412.828.6003 (Call this number if you need technical support or are installing a new system. This number is for existing customers ONLY)
This number is for anything an existing customer needs. Whether you have a technical issue, want to order replacement filters or parts, or want to order new custom made equipment in addition to what you have already purchased. This is the number to call. We keep all of our best techs staffed here. They can look up all your information in just a moment and take care of your needs much faster. Please do not call our main 800 number for any of these issues. Due to customer privacy concerns. Our email and online staff do not have access to you personal account information.
E-mail:
info@waterfiltersofamerica.com
Water Test Lab:
Please call first for nearest location to your area. Most water testing is free of charge.
Product Return Addresses:
We have manufacturing plants and warehousing entities throughout the US. Please call 412-828-6003 for assistance to direct returned items to the proper location. A return number is required for ALL returns. Please do not send returned items to our mailing address as we can not accept them there.
Technical Support Emergencies:
If you are an existing customer with an emergency and you call our number and get an answering service, or someone tells you they will have a technician call you right back; please inform them you are a customer who needs immediate assistance and you need the phone number for the technician on duty and they will provide that number to you. We generally offer tech support 7 days per week including most sundays and holidays. If you are not a current customer and you get this message after hours or on holidays or weekends, it may be the next working day before you receive a call. We appreciate your patience. Contact us at Water Filters of America.