Chemical feed pump
Chemical feed pump and chemical feeder pumps are either 110v or 220v. And this chemical feed pump can be used for both chlorine and soda ash injection. These chemical feeder pumps are Premium Grade and made right here in the good old USA. We also offer US Based phone support for a lifetime.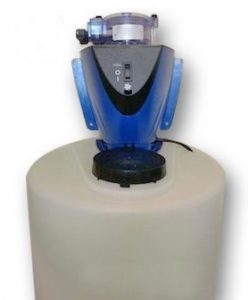 Chlorine Injection and Chemical Feeder Systems from $299.
Installation Diagram
| | |
| --- | --- |
| | |
| Wiring Diagram for 110 Volt | Wiring Diagram for 220 Volt |
Chlorine feed pump and soda ash feed pump all in one. No need to buy two pumps to do both jobs. Disinfect with chlorine. And add soda ash to raise the pH of your well water.
Newest Technology
These upgraded pumps no longer require finicky and expensive diaphragm replacements. So you can have many years of trouble free service when these units are properly applied.
Questions?

Call 800-684-0979 for assistance.
E-mail: support@waterfiltersofamerica.com
Chem feed pumps are designed to chlorinate outside the well. Wells with iron, manganese and other substances that can "precip" out sediments into the water. Should never be used with a chlorinator or pellet dropper that puts chlorine into the well itself. And using swimming pool chlorine liquids and solids are generally not good for iron filters. Such as iron, sulfur and manganese filters. Most people need two feeder pumps for chlorine and soda ash usage. These USA made pumps are of such high quality that you can do both with the same pump normally. If you have questions, just call and speak with a friendly water tech. And remember that you normally don't need bulky and expensive retention tanks to control iron and iron bacteria normally. Be wary of people selling these big tanks needlessly. Normally you do not need the hassle of carbon tanks to remove the chlorine left behind in the water. A Terminox™ Filter can remove strong chemicals and foreign substances. Such as chlorine, iron, manganese, dirt, sediment, sulfur etc. And there are no carbons or filters to replace.