One-on-one
US Based

expert technical support for water filtration systems and water treatment products.
FREE TESTING!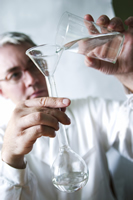 TECH SUPPORT DEPARTMENT HOURS:
TECH SUPPORT HOTLINE NUMBER  (Existing customers ONLY):
(All customers receive free support as long as they are reasonable and cooperative)
Please DO NOT call our main 800 number for support. That is a completely different location and we can't look up your account information at that number due to privacy concerns.
Eastern Time:

10am to 6pm Monday thru Friday
10am to 2pm Saturday
Central Time:

9am to 4pm Monday thru Friday
9am to 1pm Saturday
Mountain Time:

8am to 3pm Monday thru Friday
8am to 12 noon Saturday
         Pacific Time:

        7am to 2pm Monday thru Friday
*

PLEASE NOTE: that we offer support on Sundays on a case by case basis. If you know you will be installing on a Sunday and think you will need assistance, just let us know in advance. It would be best to call the tech support hotline on a weekday and ask for the support manager (Steve). He can make arrangements to be available on Sundays. If you need assistance and have not notified us in advance, please let the answering service know, and they will contact the tech on duty if possible. Those techs finish at 2pm Eastern Time on weekends. They sometimes leave earlier if there are no calls or customers in need of assistance. So please try to call early if possible. If you have an emergency, please let the after hours service know. We do not consider it an emergency if there are damaged parts, or if you feel something is missing  (which is very rare). We can't ship on weekends. In those cases please call the tech support manager Monday through Friday and he will get it corrected. The tech support hotline number is 412-828-6003. Please remember that we do not handle support issues by email. We care about you and want you to be happy with your new water filtration, purification or softening equipment. Just let us know how we can better serve you.

THANK YOU!